The warmest of welcomes awaits you in stunning South West Scotland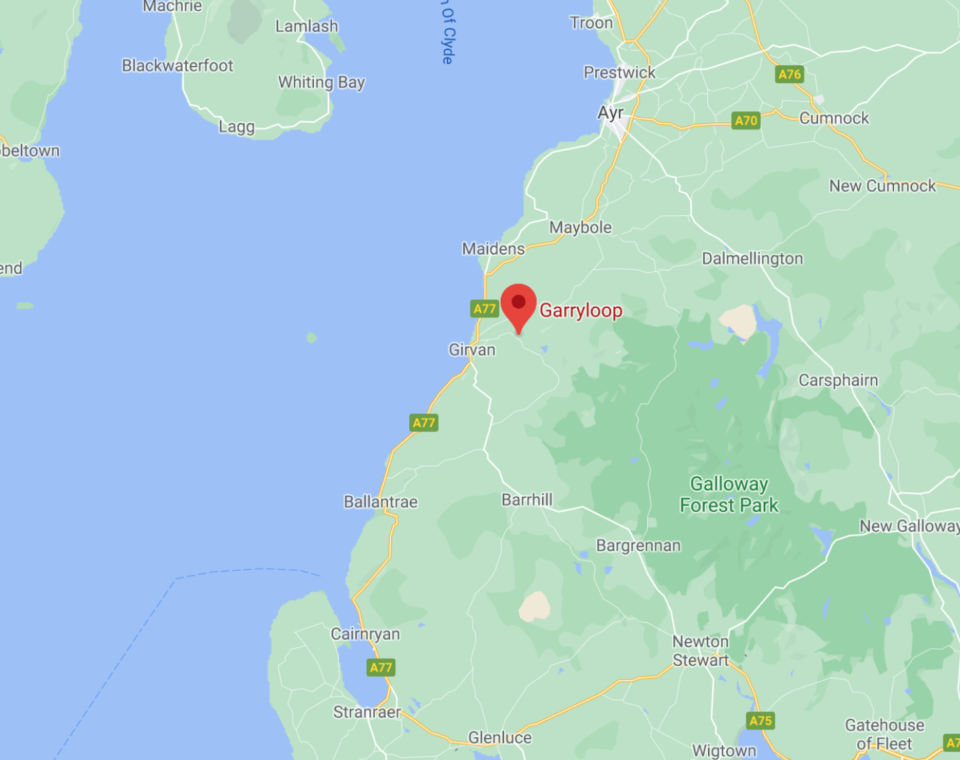 Our location
South Ayrshire Stalking
Garryloop, Penkill
Girvan,
Scotland
KA26 9TG
Across The UK
We also operate South of the border in England, with regional hubs in the North West.
Get in Touch
To book your next adventure – or for any enquiry – please email us or call us on the details below. We may be out in the field, so allow a little time for our reply.
FAQs
---
Q. What clothing do I need to bring?
Normal walking/outdoors clothing are fine, preferably quiet when moving and in subtle or dark colours. Camouflage is good but not essential. Boots or wellingtons if you have them, along with hat and gloves. If you have binoculars, bring them no matter how old. And it's a good idea to have a change of clothes in case of wet weather.
---
Q. Do you provide rifle and ammunition?
Yes we have a rifle which guests can use under the 'estate rifle facility'. You don't need a license but you must be over the age of 17.
---
Q. Are there any extra charges on top of the package prices?
Package price includes all stalking and use of the rifle. If you shoot a deer you can choose to purchase the venison, which we can butcher for you for a small charge. We can arrange accommodation if required.
---
Q. Are there any trophy charges?
For male deer we charge per point of antler. You can find these rates in our terms and conditions.
---
Q. Trophy Prep
We can prepare a skull mount with a plaque of your choice. We also work with a very good taxidermist who will do full shoulder mount if required. Individual pricing applies.
---
Q. Shipping
We can ship roe deer heads by Royal Mail special delivery in the UK. For shipping outside of the UK we require our clients to arrange collection by courier and organise all customs and shipping paperwork. We will charge a fee for crating and packing.
---
Q. What is the cull charge?
This is the charge you pay if you shoot a deer. The fees are itemised in our terms and conditions.
---
Q. Can you butcher the deer for me to take home?
Yes deer can be butchered for you to take home with for a small charge.
---
Q. How many deer can we expect to shoot?
Impossible to say, these are totally wild deer in their own environment and very shy and secretive. We will always do our best, however no guarantee of success can ever be given.
---
Q.When are the close seasons?
We stalk all year round, when the season for one species or sex is closed then another season opens.
---
Q. Do we stalk all day?
Normally we are out a first light and back after around 3 hours for a good breakfast. We will then be out in the evening for the last few hours before dark.
---
Q. What is the best time of year to come?
It depends on what you want to hunt, its good most of the year for one species or another. Mid-summer is particularly pleasant but does mean very early starts and late finishes because of the light conditions.
---
Q. Can I use my own rifle and what calibre is your land passed to?
Yes you can use your own rifle on our land subject to our written agreement and the conditions on your FAC.
---
Q. Do you have written agreements/invitations to stalk to support my good reason for firearms?
Yes, our introduction to stalking course is recognised by the Firearms departments as providing training, we also have land for syndicate membership, providing you with the 'good reason' for holding a deer rifle. We can also assist with the preparation of an FAC application.
---
Q. Can I "hunt" with just my camera?
Of course! We've guided many wildlife photographers over the years, professional and amateur alike. The fieldcraft skills we can teach you work just as well for getting up close and personal to golden eagles, red squirrels and other wild animals as they do for the deer!
---
Q. I have some health issues, will this cause a problem?
Generally speaking we can accommodate almost any concern, and have a number of options for different circumstances, so get in touch and we'll work it out with you.
---
Q. Would I be able to do accompanied by a friend or partner?
Normally speaking we would guide guests one to one, as this increases the chances of success and allows us to give you our full attention. However we can certainly take a couple of guests out together if you'd prefer it.